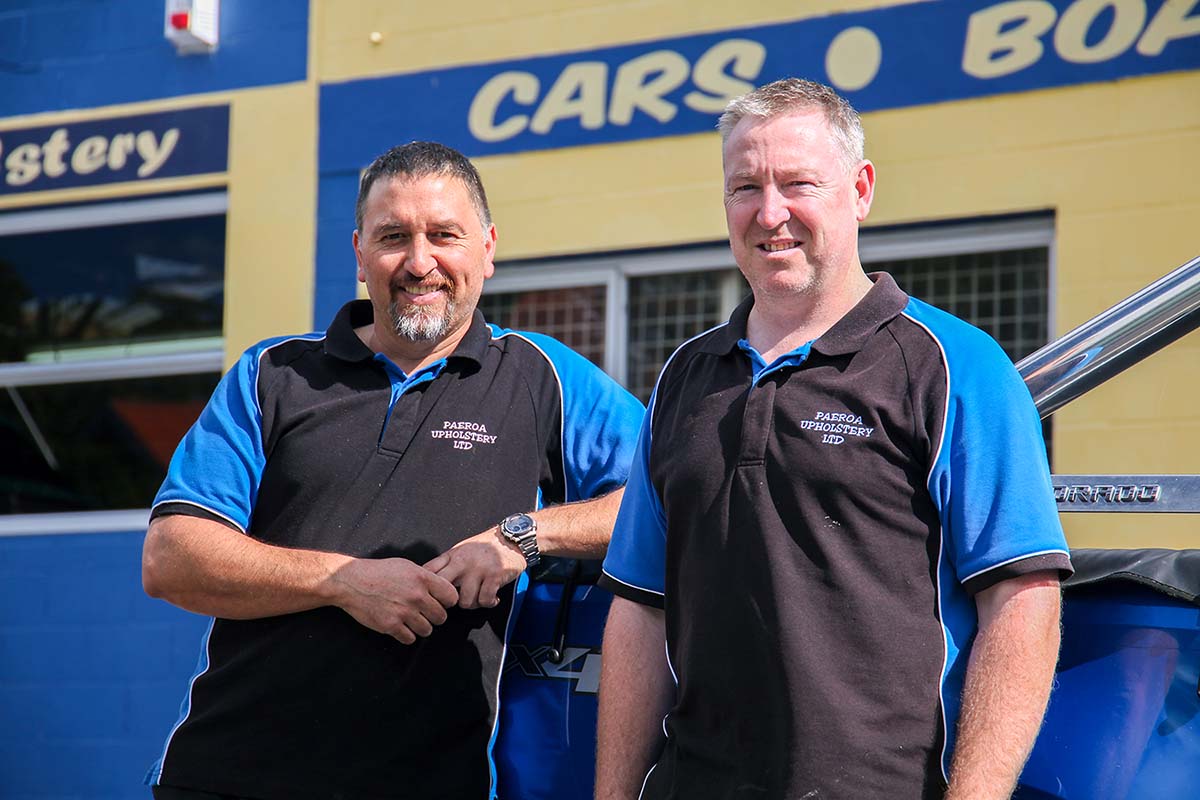 About Us
Leslie Shaw
Leslie began working for Paeroa Upholstery 15 years ago under the previous owner, Geoff Bagge.  It was during this time that Leslie gained his trade qualifications and experience from Geoff, who is widely regarded as one of the best upholsterers in New Zealand.
When Geoff decided in 2014 that the time had come to retire, Leslie and his partner Sarah jumped at the opportunity to take over the business.
Born and raised in Paeroa, Leslie is a well-known local.  Under his ownership the business has flourished, expanding contracts with many local businesses and furniture brands, as well as the various jobs brought in by the public.
Grant Stuart
Grant started his apprenticeship in 1986, earning his trade certificate in Motor Trimming in 1990.  Since then he has continuously worked within the industry gaining experience from his roles with several top upholstery companies in New Zealand.  Grant has experience in all aspects of the trade from super yachts to super cars and everything in between.
Being so impressed with Grant's skills Leslie offered him a full-time job.  Also originally from the Paeroa area Grant was pleased to return home and become a member of the Paeroa Upholstery team.
Leslie and Grant offer decades of combined experience with excellent workmanship.  Your job, whether it be repairing a tractor seat, restoring a family heirloom or re-trimming a classic car, is in exceptionally skilled hands.