Shade Sails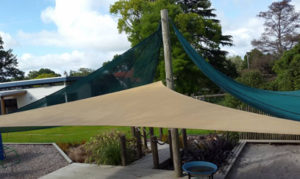 Need some shelter from the sun? We can make shade sails of all shapes, colours and sizes for both your property to improve your outdoor area.
With the New Zealand sun one of strongest in the world, make sure you and your family are protected with a custom made shade sail.
Contact us now for a FREE QUOTE.
Paeroa
Proudly based in the Waikato